Welcome to Kansas Siding Supply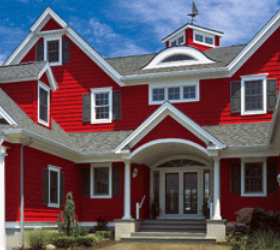 Kansas Siding Supply has been serving all of Kansas and parts of the surrounding states since 1975. We pride ourselves on Quality products with competitive pricing. Our service is the best in the industry. We have a variety of Revere steel and vinyl siding along with three different grades of Revere vinyl window products. Our Exteria product line of imitation brick, stone, hand-split shakes and scallops can add accent to any home, giving the look of excellence. We also carry steel patio covers and insulated rooms to give a home added space and comfort. We offer Sheerline vinyl railing with decking. This is a quality vinyl rail system, one of the best in the industry. Staying in the tradition of the Old South we have a full line of Moultrie Aluminum columns and railing.
If you would like more information on our company or products we carry, contact us or give us a call at 1-800-658-1610.